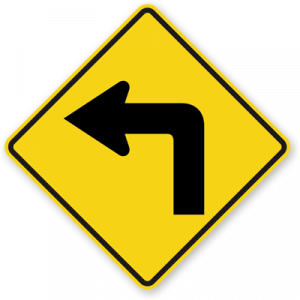 Um, hello You. And a hello to Me – my inner wordy introspective gal, who has not seen the light of day this year.
I am realizing that my creative and analytical selves can not really coincide at the same time. With mainstream work gaining ground, and of course countless excuses (including laziness), my thoughts have not hit paper very often.
But it is that time of year, you know, the end, where I look backward and forward to learn and grow, respectively. The time where I theme the year ahead to create guideposts as the months go by to keep me on track.
Well, as I look over my shoulder, I realize that 2020 was my proclaimed year of clarity. Who knew that meant an effing worldwide pandemic to clear all auxiliary elements from life? A bit of an extreme makeover so we could all see clearly! Sorry 'bout that.
I guess 2020 brought clarity to what was important, what we can live with and live without. I became more precious and appreciative about time and people. It became too clear that my kids are their own people, independent with Thing 1 leaving for school next year.  It became clear that I can't say no nearly enough, that by going with the flow I tend to float for others vs swimming at my own desired pace for me.
And talk about being too comfortable – no make-up, pressure to go out and leggings for days – I cannot even see the markings of the end of my comfort zone, let alone try to get out of it.
I was having trouble outlining a theme for 2021, and I recently noticed a few thoughts and quotes scrolling feeds. The ones that triggered me, were about deciding, and deserving.
While a lot may have been taken away in 2020, I managed some change and a sense of new stability. This got me thinking that maybe 2021 will be a springboard off that.
I have spent some years now, contemplating, growing, appreciating, searching, now I need to do the thing I have dreaded for a while. Think about my future, and well, truly plan for it.  It is my turning point to define what I want and what I deserve.
I have skirted commitment or accommodated lack there of, for a while now. If I do not know what I want, how can I ask for it. Time to define, manifest and go for it.
So, sports fans, we have had quite the game in 2020, the unexpected mishaps, truly unfair foul plays, and upsets. Now is the time to regroup and truly pivot (the overused word of 2020) to create your turning point in 2021 – from a pandemic start to a hopeful healthy and winning end.
Game-on 2021.